Hello,
I am getting an fatal error on rendering with the sony streaming template no matter what I am trying.
With variable bitrate picked It says:
"hss_rate must be in range. Hevc validation error.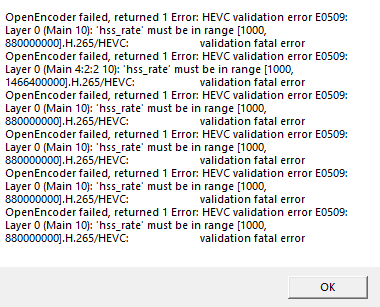 Am I doing something wrong?
Constant bitrate seems to work, but variable bitrate is needed here on my end.
Greetings