The sound file for the clip I am trying to sync has a serious timecode mis-match; there was probably a jam-sync issue with the slates because the sound file starts at TC 00:00:00:00 and time-of-day slates indicate a time somewhere around 17:15:XX:XX.
Anyway, this first attachment shows the video sync frame.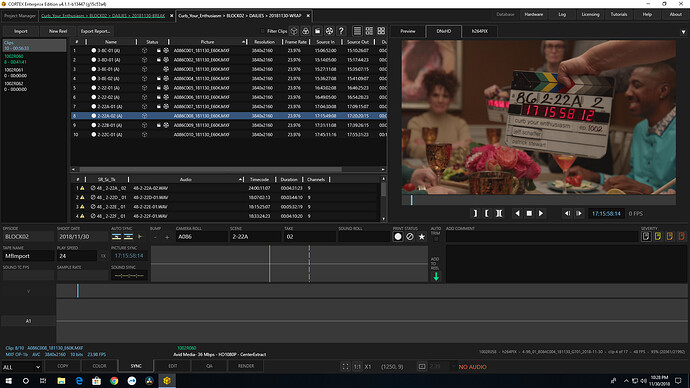 The second shows that I have loaded the correct sound file and have lined up the "play head" to sync the audio with the video.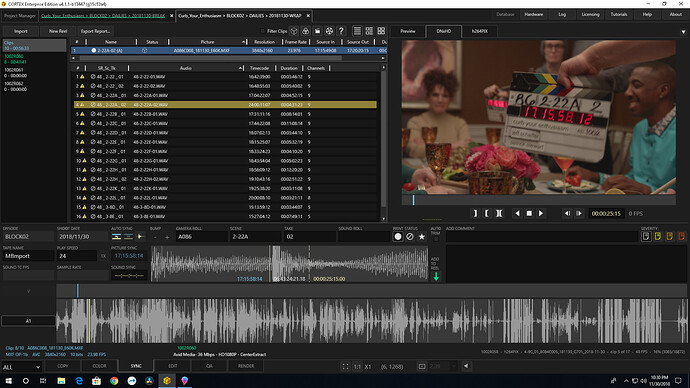 I press the "D" key to sync on this frame and the result is wildly out of sync.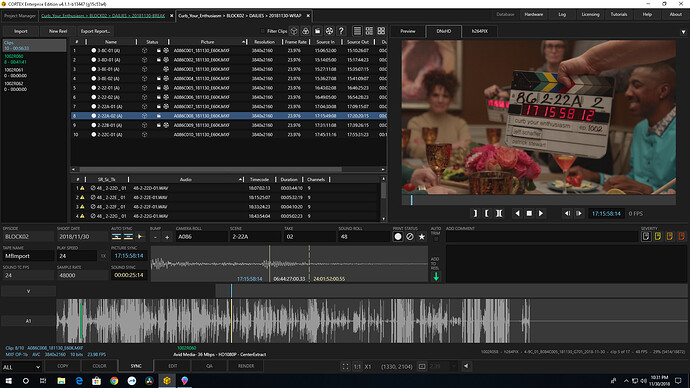 At this point I cannot sync the picture to sound. Please advise a workaround or method to fix?